About Us
Residential
Commercial
Contact Us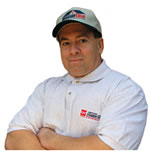 Depending on the structure, commercial roofing may be applied several ways. Below is a description of those methods. Click on the roofing types below to learn more about each.

Single ply roofing is made of large pre-manufactured sheets applied to the roof or on top of insulation. Modified Bitumen roofs are manufactured sheets using fiberglass or polyester, laminated with rubberized asphalt. Built-up roofs are multiple layers of fiberglass felts adhered with asphalt and surfaced with various products. Metal roofs are made primarily from steel, aluminum and aluminized steel. They are available in many different styles and colors.
ROOF MAINTENANCE
Let us maintain your roof by repairing or using different coatings to extend the life of the roof.